Take Advantage of Our Service Shuttle at The Automaster
Are you in need of servicing and repairs near Burlington, VT? At The Automaster, we offer fast, professional maintenance and repairs to help drivers from all over Essex Junction, South Burlington and Williston get their Honda, Mercedes-Benz, BMW and MINI vehicles the expertise and attention that they deserve. We are located conveniently in Shelburne, VT and you can easily schedule an appointment online or come drop your vehicle off. We know that your time is important to you and that you lead busy lives, which is why we encourage you to take advantage of our Automaster shuttle service that can bring you where you need to go while your vehicle is being serviced! Whether you need to get to work or you want to run some errands while your vehicle is being repaired, our shuttle service is here to make sure that you don't skip a beat in your busy schedule.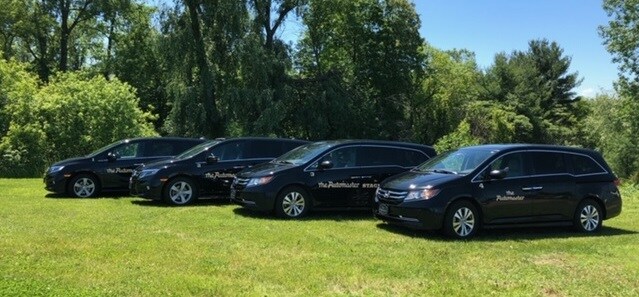 Who Is Eligible to Use the Service Shuttle?
It's our mission to make getting your vehicle serviced the easiest and most convenient experience possible. That's why we extend our service shuttle to anyone that's having their vehicle serviced. Whether it be a quick maintenance appointment for an oil change or tire repair, or you're getting your brakes replaced or your exhaust repaired, it doesn't matter how long your vehicle is getting worked on, we understand that you have to be places and you need to be there on time and are happy to help you get there with the help of our shuttle.
Where and When Does Our Service Shuttle Run?
Our service shuttle proudly serves the areas of Essex Junction, Burlington, VT; South Burlington, Colchester, VT and Williston, making stops at popular areas and specific locations alike. 
Departure Times
7:30 AM

8:30 AM
9:30 AM
10:30 AM
12:30 PM
For departure times later than 12:30, you can contact our Transportation Director at (802)-316-0712
Return Times
UVM and UVM MED CTR - 11:15, 1:15, 3:15 and 4:15
Downtown Burlington - 11:30, 1:30, 3:30 and 4:30
North Burlington- 1:00 and 3:00 only
South Burlington West of Spear Street - 11:40, 1:40, 3:40 and 4:40
South Burlington East of Spear Street- 11:15, 1:15, 3:15 and 4:15
Malletts Bay and Colchester Village- 1:00 and 3:45
Winooski and Saint Michael's College- 1:15 and 4:15
Global Foundries - 1:00 and 4:00
Essex East of Global Foundries - 12:50 and 3:45
Williston - South and West of Global Foundries - 1:15 and 4:15
Shelburne and Charlotte- 11:00, 2:00, 4:15 to 4:30
One half hour advance notice needed for all ride requests. Off schedule rides are subject to driver availability. We do not provide service to Ferrisburgh, Hinesburg, Richmond, Huntington, Jericho or Milton. 
Check Out the World Class Amenities at the Dealership While You're Here
While you're here at the dealership and would rather wait for your vehicle to be serviced than take the shuttle, we offer many amenities for you to enjoy while you wait. We have free Wi-Fi connectivity so you can surf the web and stay connected with those in your life, as well as refreshments and snacks for you and yours to enjoy. Our lounge area is comfortable, offering chairs and couches as well as air conditioned in the summer and heating in the winter so you can feel right at home while you wait. While you're here, you can check out our wide selection of new models and used vehicles in person to see if there's a vehicle here that catches your eye. With so many different vehicles to choose from, we're sure that we have something that fits the needs of every driver around Shelburne and Burlington, VT alike! Join us at The Automaster today and explore everything we can do for you in person.